Western Judicial Office Locations
On the maps below, the maroon areas show the counties we have offices located in for both Florida and Arizona. Below the map you can find information on each of the locations in each county.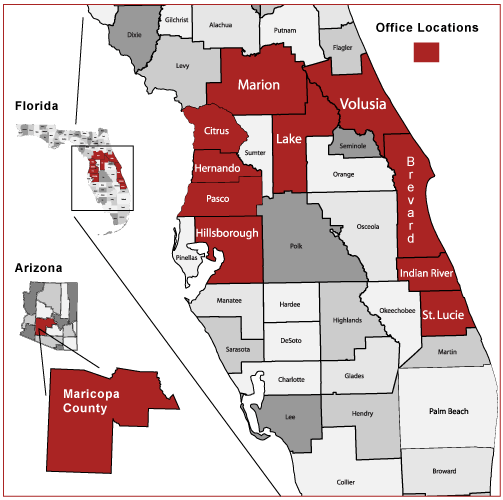 My map will go here
Office Locations

Click on the Tab for the County to see the office locations and contact information.